By Jody Bolz  BlogThisRock  November 7, 2014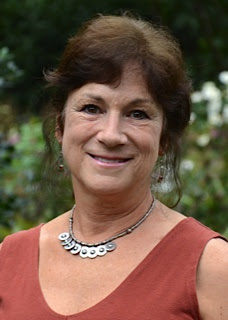 BLACK SITE
"It's one of the most sophisticated, refined programs of torture ever," an outside expert familiar with the protocol said.   —The New Yorker
First, take away light.
Leave time-but make it dark,
disordered. Make it sleepless.
Not day, not night.
Leave space-but make it small.
Make it dark,
a place that is no place.
Leave time-but make it sleepless.
Make it dark and hourless.
Not life, not death.
Leave space-but make it cold.
Keep it small, comfortless.
Make it dark. Bury it.
Leave time-but make it senseless.
Make it cold and sleepless.
No guilt, no innocence.
Leave space, place that is no place,
then bury the evidence, the implements
of torture. Bury the horror–
but don't bury it here.
***Used with permission.
Jody Bolz was born in Washington, DC, and attended Cornell University, where she studied with A.R. Ammons. After receiving her MFA, she worked as a journalist and editor for two major conservation organizations (The Wilderness Society and The Nature Conservancy) and taught creative writing for more than 20 years at George Washington University. Her poems have appeared widely in such magazines as The American Scholar, Indiana Review, North American Review, Ploughshares, Poetry East, Prairie Schooner, Southern Poetry Review, and the Women's Review of Books-and in many literary anthologies. Among her honors is a Rona Jaffe Foundation writer's award and an individual artist's grant from the Maryland State Arts Council. She edits the journal Poet Lore, founded in 1889, and is the author of A Lesson in Narrative Time (Gihon Books, 2004) and the novella-in-verse Shadow Play (Turning Point, 2014).